We bunnies enjoy our cardboard boxes! They make for excellent digging and destruction: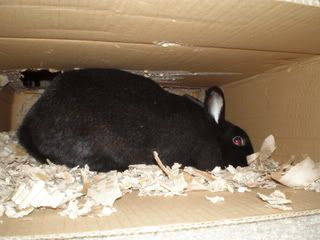 Clearly, this is a favorite activity of mine!
They are also quite handy when we want to get a different vantage point in our world:
They also make for great cuddling!
As you can plainly see, we find many uses for our boxes! Reduce, reuse, recycle! That's our motto!
-Shadow Hayes