Christmas Celebration!
Christmas at the Hayes household was a sight to behold! Everyone had a great deal of fun!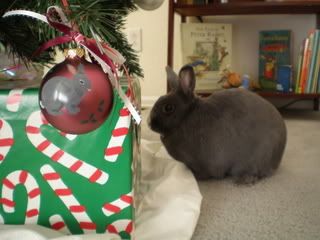 Years ago we got Gandalf his very own Christmas ornament. He was kind enough to pose for us!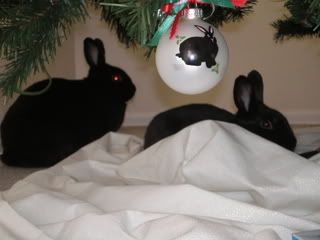 This year, we got the ladies one. They will have to share this year but we'll get another next year. These are great keepsakes and a good way to make a small contribution to Heartland as the Bunny Store donated part of the sale of this ornament.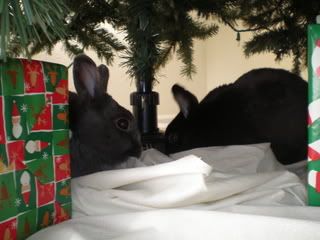 Our tree shirt has always been a sparkly white fabric I found years ago at Hobby Lobby. It's also great fun for bunnies who thoroughly enjoy rearranging the fabric!
It's present time!!!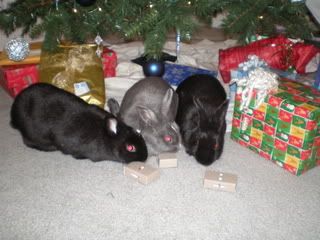 These little boxes came with some not so healthy treats so we replaced them with a little dried fruit and the bunnies enjoyed a Christmas morning treat!
And there you have it! It was a quiet Christmas here in Denver where we reached a new snow fall record for Christmas day, 5 inches! Of course, we just watched the snow from inside our cozy home. Too cold for humans and bunnies (at least our tame bunnies) outside!
Labels: fundraiser, Gandalf, holidays, Sable, Shadow